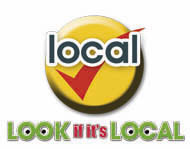 Home
Full Listings
Add Your Business
Questions

Links

Featured:
Nick Price Creatives
Quality, cost effective Daventry website design. Check our listings for local Daventry companies as testimonials for our design.
Go to website...
Featured:
BodyGuardUK
Protect you car from stonechips with Ventureshield car paint protection.
Go To Website...

Featured:
Little and Large Catering
Offering a large selection of freshly made Sandwiches and Rolls as well as confectionery, fruit, yoghurts, flapjacks, drinks and fresh cakes and, through our fleet of bespoke vehicles, bring fresh hot and cold quality food to your business for you and your colleagues daily.
Go To Website...

Featured:
RW Vessey Carpet & Flooring
RW Vessey and Son offer quality flooring solutions for your home, office or work.
Go to website...

Buckby Aerials
First choice company for digital TV upgrades and the best TV reception.
Go to website...
Daventry Business, Services and Companies

Frequent Questions
How can I add my business?
The easiest way is to add your website details by using the fill in form HERE.
You do need to link to the site first. This is called a reciprical link.

Why should I add my business/website?
Links help your site, effectively one of the ways to rank better in search engines is to have relevant links. The relevance here is that all the companies, business, and services on offer are located in, or appeal to the people in the Daventry area.

What area do you cover - am I classed as the Daventry District?
The location of Daventry is normally a stumbling block, as two minutes up the road sees Northamptonshire end and Warwickshire begin! We extend this service to add companies, individuals, services and events to anyone who trades in Daventry or offers services to the people. For instance Rugby, Southam, Towcester, Northampton instantly spring to mind, but we will not exclude honest and ligitimate businesses from further afield.

Is anyone excluded?
Not really. You will need a minimum Page Rank of 2 to qualify, which is a simple way of keeping out spam. We will not list gambling sites or sites that are X rated. You do need to link to this site www.daventry-business.co.uk, from your site and maintain the link. Any links that are missing are automatically deleted.

Why is it free?
Why not? The site will be pretty much self sufficient with many of the processes automated. The small cost incurred to run this site will be covered by the Google adverts at the base of the pages. Feel free to click on a few to help our cause!


Terms and Conditions. Automatic links require a link to be established from your site to ours before you can link to this site. Websites must have Google PR rank of at least 2. Administrator reserves the right to remove any links without notice.

CLICK HERE CHECK YOUR WEBSITES PAGE RANK